XING MUSIC ENTERTAINMENT INC. (XME)
SERVICES
Music Licensing
As a music publisher, XING MUSIC ENTERTAINMENT INC. (XME) forges business relationships with composers and lyricists, administering their rights as the "rights holder".
Licensing
A copyright agreement is formed with lyricists and composers on a song by song basis, and copyright fees generated when the music is used for broadcasting, performance, music distribution, packaging, etc. are collected by Japanese rights management agencies such as JASRAC and NexTone, which are then passed along to us for disbursement to the relevant right holders.
Exploitation of copyright
In addition to cultivating new creative musical talent, XME actively engages in projects such as branding collaborations and merchandise tie-ups to ensure that music content being administered is exposed to various media, promoting usage of creative works and further enhancing value. XME also continuously plans cover versions and compilations of already established music.
Music Label Operations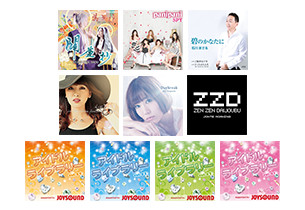 XME also runs its own record label, with services ranging from album planning and creation to sales strategies utilizing our nationwide distribution and online sales network.
We further offer private album creation/release services with distribution of not only physical media but also digital music distribution to iTunes and leading online music platforms.
*iTunes is a registered trademark of Apple Inc. USA and other countries.
ABOUT US
Company
XING MUSIC ENTERTAINMENT, INC. (XME)
Headquarters
Shiba Park Bldg B 8Fl 2-4-1 Shibakoen, Minato-ku Tokyo 105-0011 TEL:03-5470-2725 FAX:03-5470-2703
CEO
Takuto Kobayashi
Established
July 10, 1996
Shareholder
100% owned by XING INC.
Officers

CEO

Takuto Kobayashi

Director

Hideki Kurita

Director

Masaki Ishikawa

Auditor

Yoshiteru Shimizu